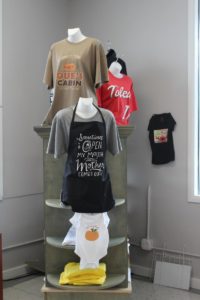 Stand out from the crows with personalized t-shirts from Precision Printing & Copy Depot. Whether you want to create a professional look for your brand, or design t-shirts for personal use, we have a variety or different t-shirt styles and colors to choose from.
You can customize our t-shirts with your own design or have our design team create your perfect look.
Our t-shirts come in a variety of colors and styles, including long and short sleeved options as well as kid's t-shirts, or bring your own shirt in for us to dress up.
---
Young man printing on t-shirt at workshop